Vacuum Tankers
Our vacuum tankers can be utilised by operators for a multitude of applications be it non-hazardous operations to full ADR operations.
The fleet of stainless steel vacuum tankers that BP McKeefry offer is industry leading in offering maximum tare weights whilst ensuring the safety of operators and those working around the vessel.
We're also proud of to maintain our vehicles and as such the ability of our tankers to stay on the road is next to none, as we understand when a vehicle is parked up it is not earning our customers any return.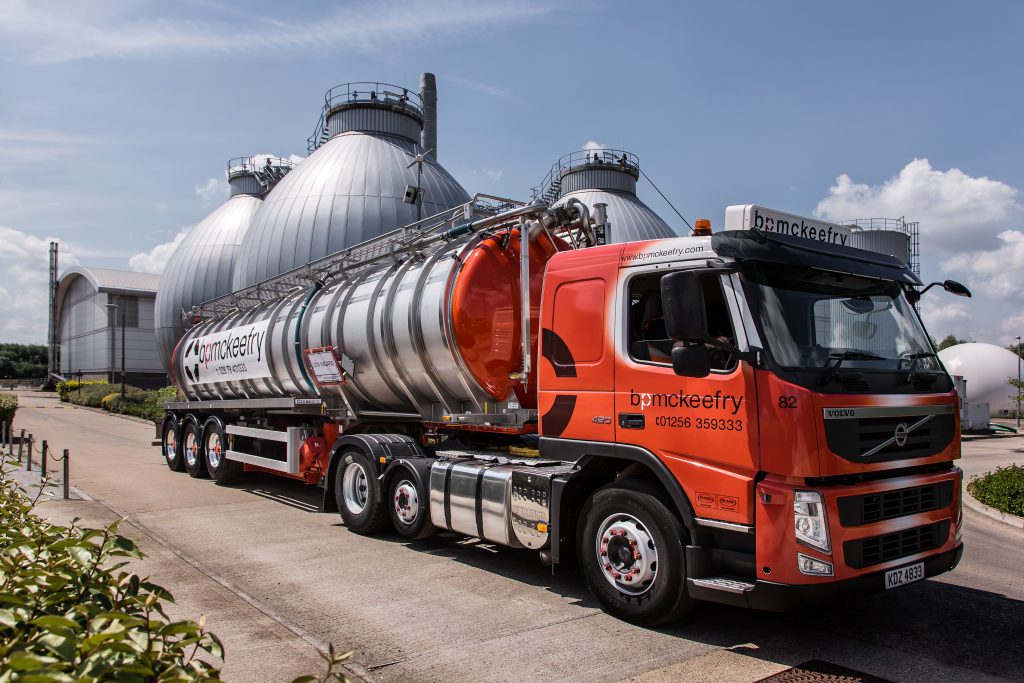 General Specifications
1 Barrel Material Stainless Steel 316 grade
2 Capacity 30,000L plus 1% Ullage
3 Tare Weight (Approximate) From 7000 Kg
4 Dimensions (Approximate) Length 10600mm & Height 3800mm
5 Compartments Single
6 Running Gear BPW / SAF / Daimler Chrysler
7 Inlet / Outlet 4" – 6" Pneumatic or Manual
8 Internal Finish 2B Metal
9 Tipping Option Available
10 Rear Opening Door Hydraulic available
11 Pump / Blower Hydraulic or engine driven, various manufacturers.
Flow rates from 200 CFM to 4000 CFM
12 Operating Pressure 1 bar (15 psi)
13 Certification PED / ADR
For further information please contact us or give us a call on +442879401333.