Aluminium Waste Vacuum Tankers
Our aluminium waste vacuum tankers have been designed for maximum payload and reliability to ensure your load can be carried as efficiently and effectively as possible.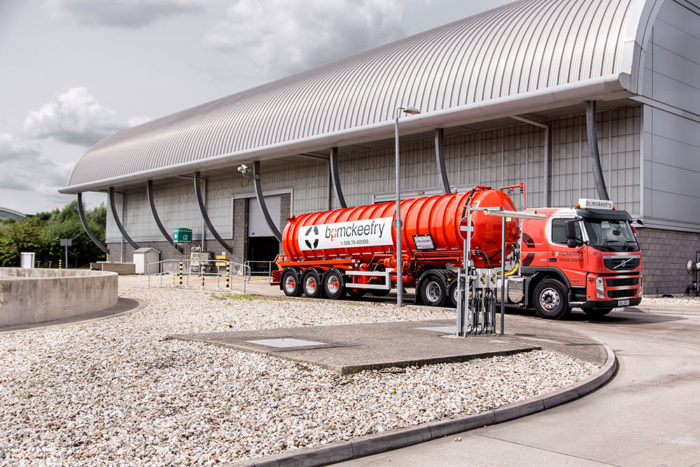 We continually invest in our fleet so we can quickly respond to customer demands be it for a short term hire or the sale of a tanker that meets your requirements.
All our vessels are continually maintained to the highest standards and we can provide periodic servicing/ testing as part of a maintenance contract.
Combine all of the above with our wide geographical reach you can be assured that BP McKeefry will offer you the services to ensure your business's success.
General Specifications
1 Barrel Material Alloy 5083H111
2 Capacity 33,000L plus 1% Ullage
3 Tare Weight (Approximate) From 5250 Kg
4 Dimensions (Approximate) Length 10600mm & Height 3800mm
5 Compartments Single
6 Running Gear BPW / SAF
7 Inlet / Outlet 4" – 6" Pneumatic
8 Internal Finish Glass Flake Lined/ Unlined
9 Pump / Blower (Options) Hydraulic driven, various manufacturers. Flow rates from 200 CFM to 4000 CFM
10 Operating Pressure 1 bar (15 psi)
11 Certification PED
For further information please don't hesitate to contact us or call +442879401333.