Transport Planner – Swatragh Office
Deadline:
Deprecated: Function get_magic_quotes_gpc() is deprecated in /home/ttl/sites/bpmckeefry.com/www/releases/20190717100424/web/wp/wp-includes/formatting.php on line 2425
26/02/2021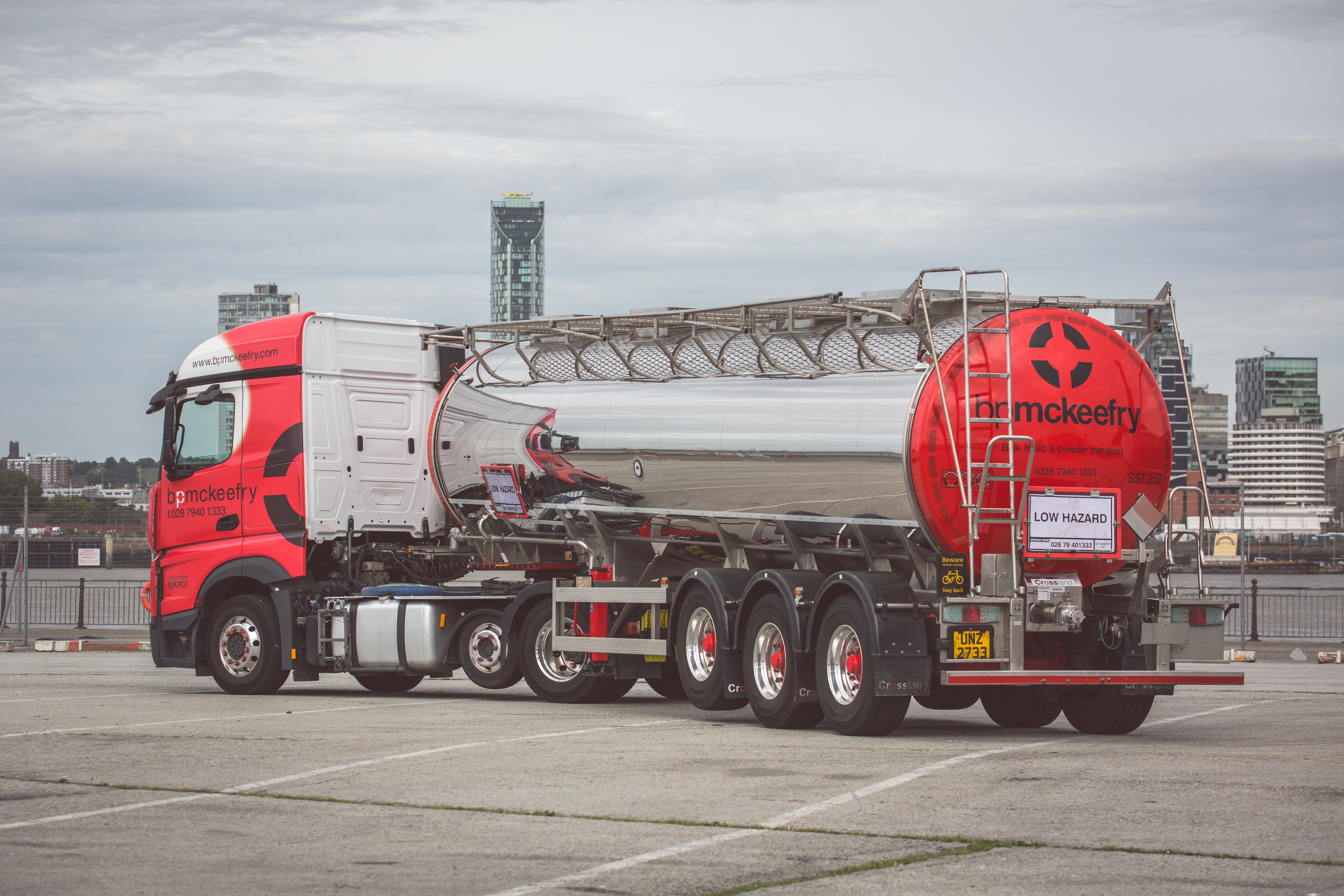 At B. P. McKeefry, we regard our employees as our single biggest asset, as without enthusiastic and committed individuals, it would be impossible to keep our vehicles moving on time and to schedule.
With this in mind, we wish to appoint A Transport Planner at our Head Office in Swatragh on a permanent basis due to an increase in business within our General Haulage division.
Duties and Responsibilities
Reporting to the Transport Manager, the Transport Planner will be primarily involved in the routing of vehicle movements throughout the UK and Ireland and ultimately become involved in our European Operations.
The Transport Planner must be enthusiastic and fully committed, a good team player and have exceptional organisational ability.
Other duties include as follows;
Dealing with drivers, planning & issuing instructions
Liaising with shipping companies
Scheduling the servicing of vehicles and tankers with own and third-party garages
Scheduling the cleaning of tankers at tank wash stations
Administration duties on Management Information System
Liaising with Customers to meet their requirements
Qualifications/ Requirements
GCSE Maths (Grade B or above), and GCSE English (Grade B or above), and at least 3 other GCSEs at Grades A-C. Qualifications equivalent to GCSEs are acceptable
Full Driving Licence
Computer literate with sound knowledge of computerised systems
Experience in Excel & Word
Excellent organisational skills and attention to detail
Good numerical and communication skills
Experience is not essential as full training will be provided.
Successful candidates will be offered a competitive salary with benefits and state-of-the-art working conditions.
Please please download the application pack and return it to us via email to careers@bpmckeefry.com or by post to our head office in Swatragh.
The closing date for completed applications is  Friday 26th February 2021.
Deprecated
: Function get_magic_quotes_gpc() is deprecated in
/home/ttl/sites/bpmckeefry.com/www/releases/20190717100424/web/wp/wp-includes/formatting.php
on line
2425
For more information on the post please view our list of duties, responsibilities and qualification requirements here.

Deprecated: Function get_magic_quotes_gpc() is deprecated in /home/ttl/sites/bpmckeefry.com/www/releases/20190717100424/web/wp/wp-includes/formatting.php on line 2425
Get in touch
News Archive