HGV Driver – Lurgan Based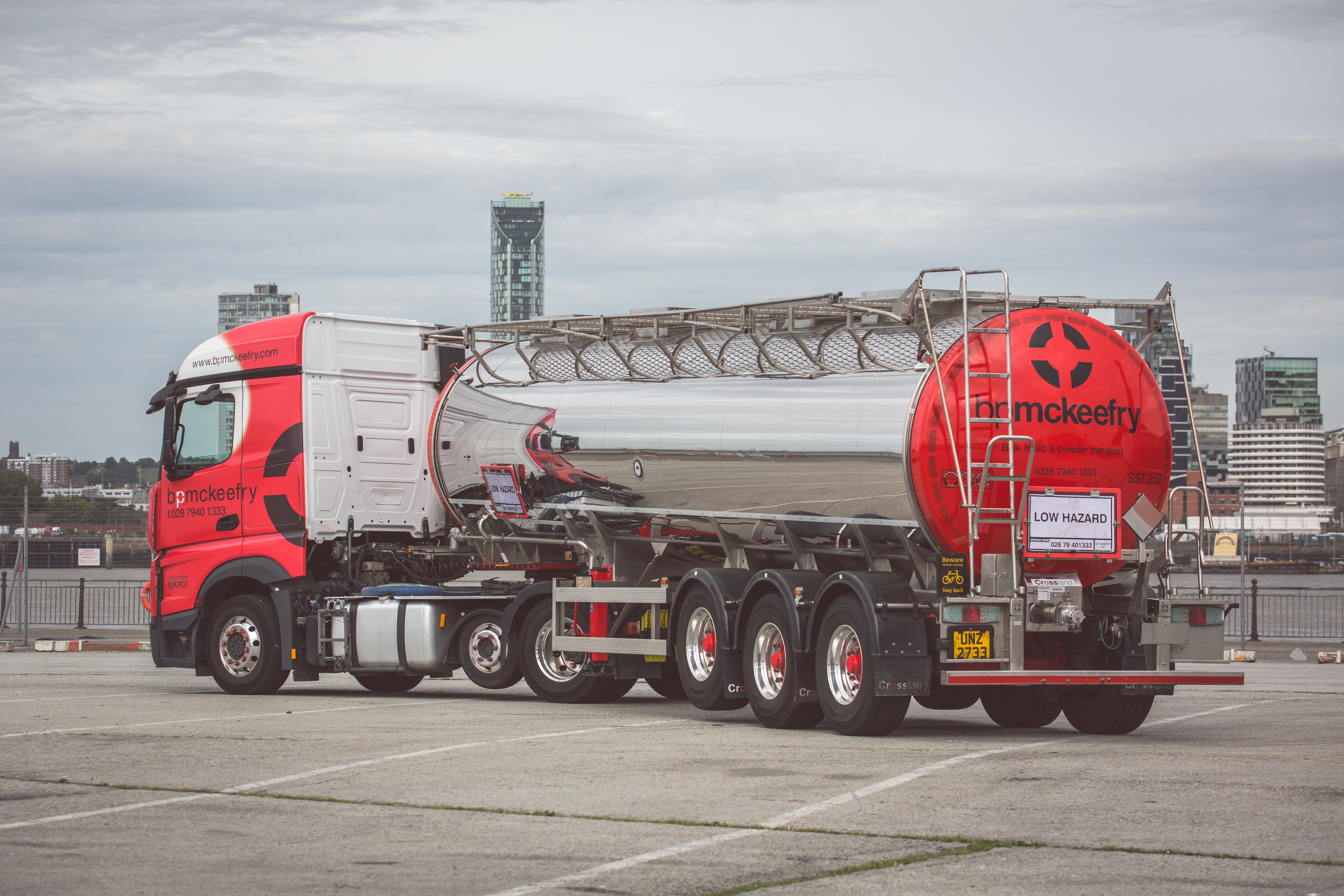 We currently have vacancies due to an expansion in our operations for HGV drivers to be based in the Lurgan area.
As a driver within BP McKeefry you will be working within a highly dynamic business and will be responsible for making sure products are delivered on a daily basis ensuring that we have the right equipment in the right place at the right time in order to deliver a high-quality service for our customers.
Over four decades we have evolved from a small family business transporting animal foodstuffs to one of the leading transport, cleaning, recycling and surveying companies in Europe. That hasn't happened by accident We're still as passionate about meeting the needs of our customers as the day we started.  That's how we've grown. We discovered that the only way to guarantee our customers' expectations were met was to control every step of the operation, so everything we do, we do ourselves.
If you join our team there are a range of benefits that you will receive. We continually invest in our drivers during their time with us. External certified training is funded by BP McKeefry and regular in-house assessments help ensure the highest levels of competency among our drivers. Combine the training you will receive with our company pension scheme and a life assurance scheme you can be sure that BP McKeefry invests in our drivers for the long term.
About the position:
This position is for HGV drivers working from Lurgan. The successful candidate will possess a full HGV Class I license ideally with no penalty points and be a current Driver CPC holder.
You must have a good geographic knowledge and ideally you will have at least 6 months' current driving experience with Class 1 HGVs, full training will be given for the position Due to the nature of the role which requires dealing with heavy goods: candidates should be physically fit. You will be self-motivated, able to build and maintain good working relationships with colleagues and customers alike whilst working to achieve daily targets and deadlines.
This role will require nights out.
Benefits:
If you join our team there are a range of benefits that you will receive.
Attractive salary based on experience (Between £42,000 to £48,000 P/A)
Free life assurance scheme
Workplace pension scheme
Training and development opportunities
To Apply
Please visit the link below to apply on our careers website:
https://seemehired.com/jobs/1751/
Closing date for applications
17/12/2021
We are an equal opportunities employer and welcome applications from all sections of the community.
For more information on the post please view our list of duties, responsibilities and qualification requirements here.